Introducing Spring 3Arts/Bodies of Work Fellow Bianca Xunise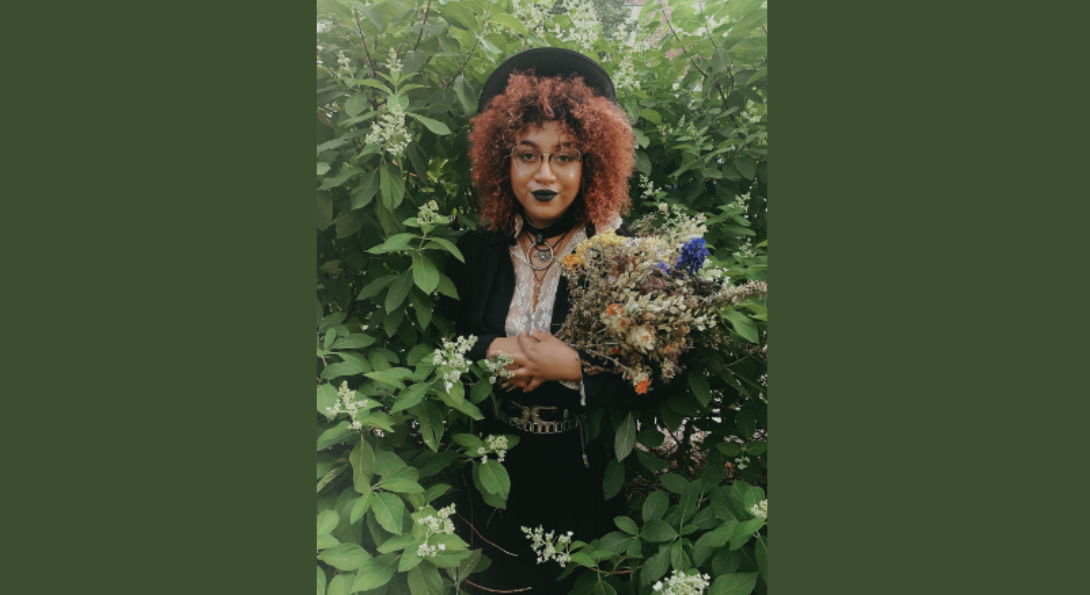 Browse Bianca Xunise's work, and you'll find everything from meditations on sad boys and 80's music to deeply personal cartoons about mental illness, social justice, and police brutality. The Chicago-based cartoonist, teacher, and 2023 Bodies of Work/3Arts Fellow's practice is rooted in observation. "I am the youngest in my family so I always felt like I was watching the theatre of adults around me," Bianca (they/them) said of their work in a recent interview. "That environment taught me to sit with my thoughts before presenting them into the world. It's the same method I use in my work. I sit with life's ups and downs, the chaos of the world around me, and then translate that into art."
This approach has served Bianca well.  In 2017, they earned an Ignatz Award for Promising New Talent for their comic, Say Her Name, an autobiographical story of police brutality and social justice. Bianca earned a second Ignatz Award in 2020 for their contribution to Be Gay, Do Comics published by IDW. Their work has been featured in Vogue, Washington Post, The Nib, and Believer Magazine. In 2020, Bianca also became the first non-binary cartoonist to be nationally syndicated when they joined the comic strip Six Chix as their first Black creator.
Reading Bianca's comics feels like having a conversation with them — they unpack serious subject matter with honesty and humor. In a workshop on political satire with Believer Magazine, they describe their content as focusing on "on the plight and daily struggles of being a young, Black weirdo in America." In the same workshop, they discuss their praxis of making comics as resistance, highlighting social injustice with the explicit goal of making improvements to an unjust system. Whether through a single-frame satirical panel highlighting the intractability of capitalism or through a diary-like spread calling out the toxicity of the rebel-girl trope, Bianca succinctly and articulately comments on pop culture and society.
Many of Bianca's cartoons also highlight the importance of mental health, especially since the beginning of the COVID-19 pandemic. A comic from 2021 shows the need to nurture your inner kid, in their case, by embracing Halloween as an adult, a holiday Bianca's family did not celebrate when they were a child. Another comic chronicles how teaching cartooning at DePaul University led to their realization that professors are just humans too – they have come to encourage this embrace of messy humanity to their students, too. A third comic muses on the reality of failure amidst the pandemic, through the ups and downs of plant parenthood.
The pandemic has shone a light on many of the topics of Bianca's comics, from mental health to social injustice, ratcheting up their urgency. Despite increased societal focus on mental health since 2020, mental illness and mad pride advocates have pointed out that more work needs to be done, even within the disability community. In An Artist's Cripistemology Roundtable, part of the 2022 Crip* Colloquium hosted by UIC, artist Alex Dolores Salerno shared, "I think that most spaces, the workplace, interpersonal relations, and even many disability centered spaces cling to 'normal' behavior, professional behavior, or have certain expectations for what behavior they will tolerate, accommodate, or welcome." These standards of normal behavior include standards of success and failure based on capitalism, the same system Bianca calls out in their cartoon about plant parenthood.
Bianca shares their excitement for the Bodies of Work/3Arts Fellowship: "I hope to get a sense of community. It's exciting to learn that there are other artists that share your sensibilities," they write. They are also hoping for a return to "highly personal and deep work," potentially in the form of a zine. I hope to grow in my own confidence as an artist as well," they added. "I struggle with imposter syndrome, but lately I am allowing myself to believe that it's okay for me to use my voice and take up space."
Most crucially, they share, "I am just one cheerio in the cereal box of life."
To learn more about Bianca's work, check out their website at www.biancaxunise.com.
__________
Nora James is a student at the University of Illinois Chicago, earning her Master's in art history with a concentration in museum and exhibition studies. Her interests include contemporary art, accessibility, and crafts of all kinds.
Modified on March 14, 2023